| Specifications | |
| --- | --- |
| Pixel Pitch (mm) | 30/37.25/56.25/75/100 |
| Brightness (nits) | 4000-5500 |
| Refresh Rate(Hz): | 1920 |
| Application: | Outdoor / Fixed |
The Pixel pitch can be customized, such as 30mm;50mm;56.25mm;75mm;100mm
One LEDs; four LEDs; Six LEDs; Eight LEDs in one pixel. It depends on your requirements.
80% transparency rate, easy for install and discount.
Light-weight, individually removable and replaceable.
Extremely suitable for the nightclub, building facade media, and large-scaled entertainment venues.
| Specifications | |
| --- | --- |
| Pixel Pitch (mm) | 06/08/10 |
| Brightness (nits) | 500 |
| Refresh Rate(Hz): | 1920 |
| Application: | Outdoor / Fixed |
Excellent visibility, high brightness, outdoor waterproof application.
Good quality at reasonable price and lightweight
Simple installation, safe to touch and clean
Customized Size with double-sided, remote control board change the display shape
| Specifications | |
| --- | --- |
| Pixel Pitch (mm) | 4.68/06/08 |
| Brightness (nits) | 4000-5500 |
| Refresh Rate(Hz): | 1920 |
| Application: | Outdoor / Fixed |
Diameter of the screen : 650mm (25.5″)
Diameter of the visual area : 600mm (24″)
Screen Resolution: 128×128 pixels of each side
Operating voltage : 110-240V AC
Protection level : IP65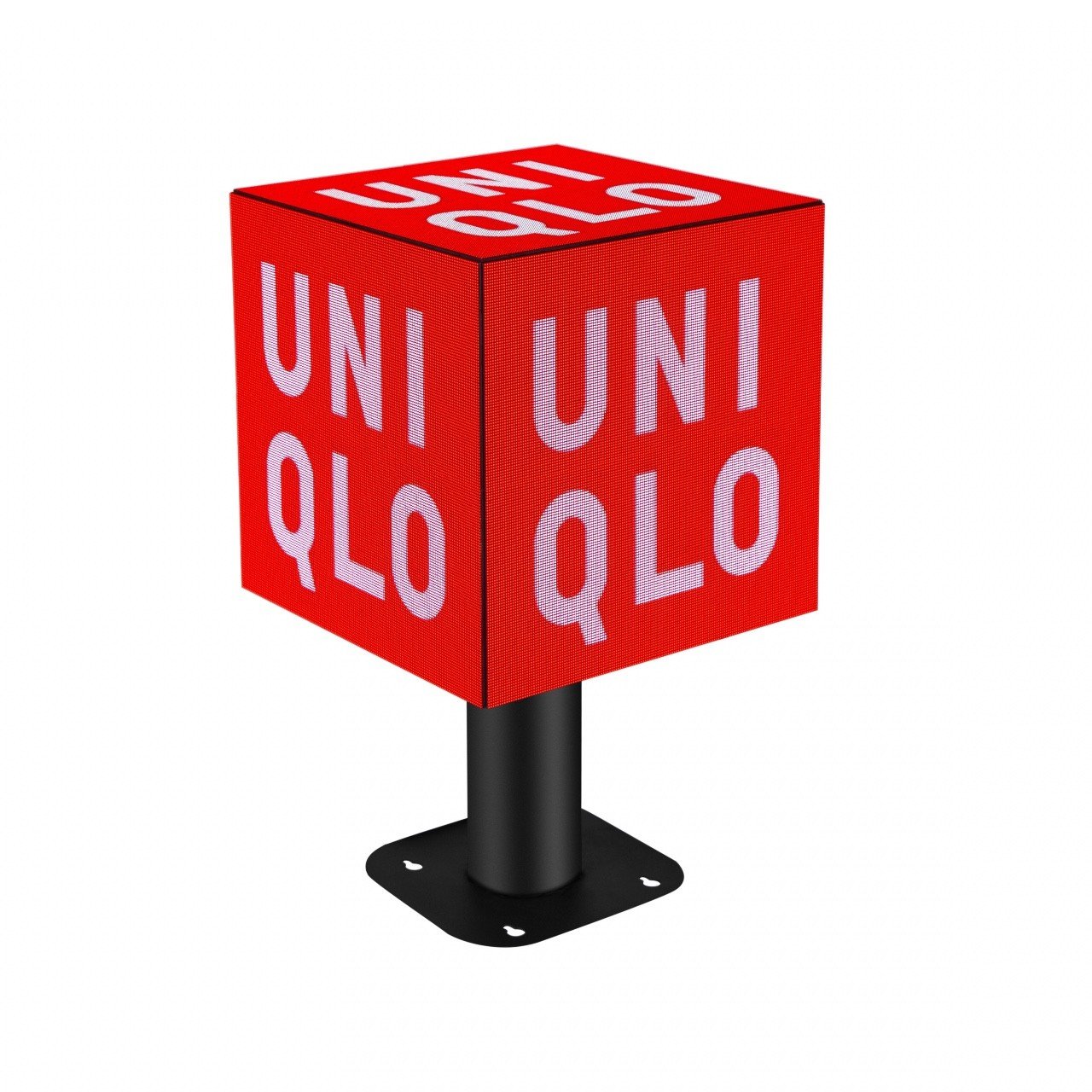 | Specifications | |
| --- | --- |
| Screen Size (inch) | 200x200mm;400x400mm;600x600mm |
| Brightness (nits) | 6500 |
| Refresh Rate : | 3960HZ |
| IP Rating: | IP65 |
Super slim and lightweight panel frame
Quick and easy to set up the software
More sizes to meet your demands like 200x200mm,400x400mm,600x600mm etc.
Built-in content management system to support mutiple synchronous remote publishing 
Each sides with same videos and images
Fantastic image quality and remarkable viewing angle of 160˚ in portrait orientation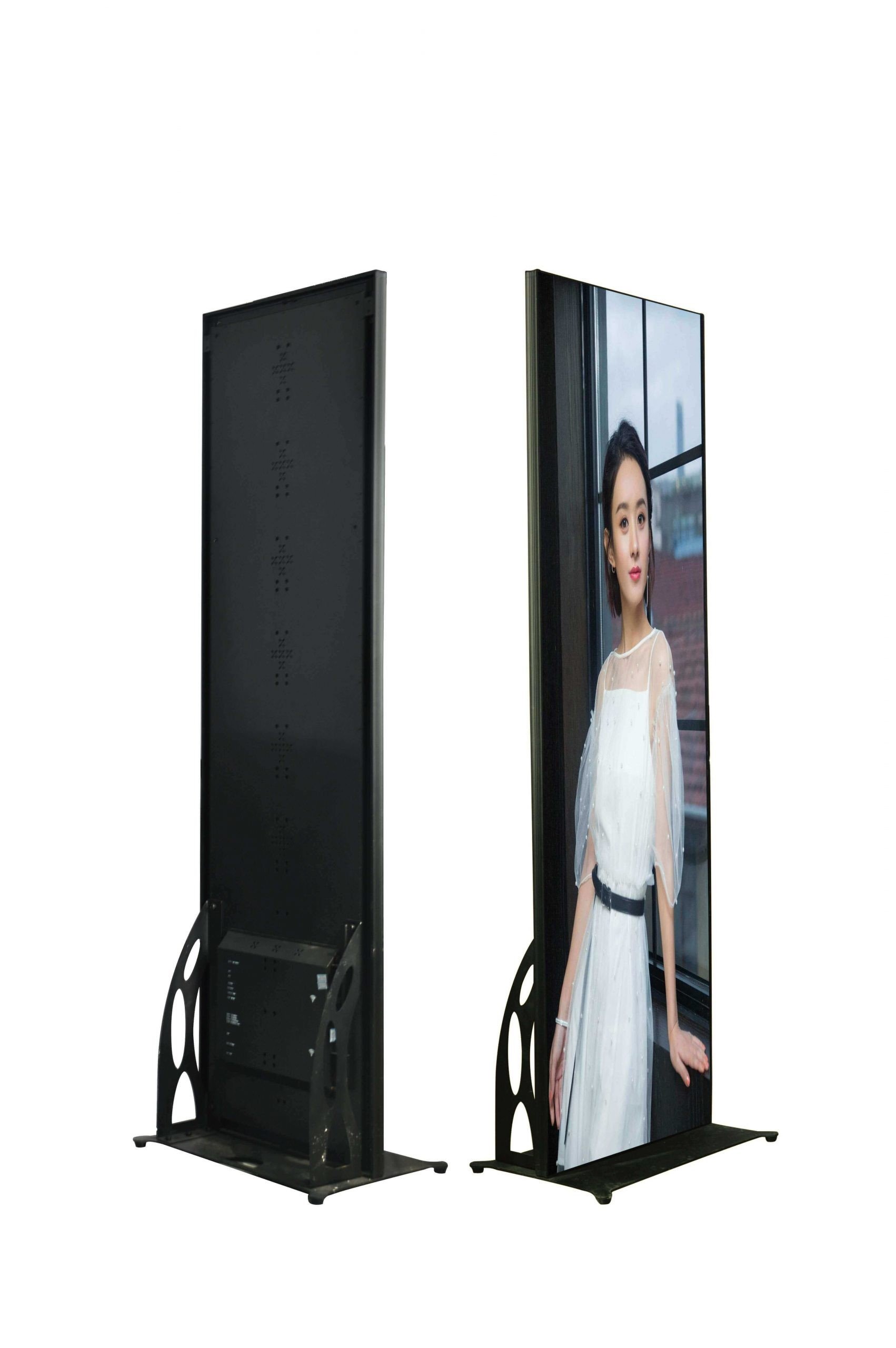 | Specifications | |
| --- | --- |
| Pixel Pitch (mm) | 1.944/2.5/03 |
| Brightness (nits) | 1200~1500 |
| Refresh Rate(Hz): | 1920 |
| Application: | Outdoor / Fixed |
It Supports SD card, WI-FI, HDMI input, and 3G remote control input.
Works perfectly both online and offline
Quick & easy installation. Fast lock installation design, can be fixed and remove the screen quickly and easily.
Nice appearance. All power supplies and receiving cards are built into the panel, and cables can easily be connected.
Suitable for the shopping mall, hotels, 4S store, and other occasions.
The ultimate guide to VSTAR creative LED display
When the market is filled with homogeneous products and competition, the way to stand call at most products is that the main task for manufacturers and advertising companies. For advertising companies or event leasing companies, it refers to skilled, creative installation or setup, eye-catching, interactive content, and so on. For LED display manufacturers, creative LED display design is required to be novel, to satisfy the requirements of the market, less competition.
In the next few sections, we'll share what fine-pitch LED display is, also as some related information which will be of interest to you.
Chapter 1: The Sort of Vstar creative LED display
At Vstar, we've several different creative LED displays to cater to different market segments and supply you with more different application options. Here are the creative LED displays provided by Vstar:
Vstar transparent LED display can get customers windows brand shop and media facade project for installation indoor window surface. It can perform within the background or effect on the stage. additionally, it's perfect for window installation display advertising. The ultra-high transparency makes it almost invisible when the image isn't displayed, supplying you with a visible experience that's very different from most other traditional LED products.
This is referred to as mirror LED display, may be a special advertising player mainly utilized in retail stores, clothes shops and hotel reception applications. they will work as stand-alone ad players, or they will be configured with larger LED screen displays. The lightweight design makes it a perfect choice for holding rental activities.
The pharmacy-oriented sign may be a bright and crowd pleasing sign which will effectively mark the situation of an out-of-town drugstore at any time within 24 hours. The setting of the LED monitor for VSTA outdoor advertising provides a superb opportunity to scale back advertising costs: at any time and under any weather , the LED structure will bring back the pharmacy of potential buyers, attracting not only the eye of pedestrians along the road , but also the eye of passing motorists.
Compared with traditional posters. the knowledge on the high-definition circular LED display naturally attracts more attention. The brightness of the circular LED logo is combined with ever-changing information, making it a superb advertising medium. thanks to the change of the news. The LED logo is of great news value. This further strengthens passers-by 'understanding of the circle LED logo and its information.
Chapter 2: What's the benefits of Vstar creative LED Display
Creative LED display is meant for a selected market segment, requiring that LED display must meet a selected installation or achieve some special functions. Although the market scale of creative LED display is smaller than that of ordinary LED display, it requires higher matching of LED display products. On the opposite hand, it brings less competition and causes you to more likely to vary . Here are the benefits of Vstar's creative LED display.
80% Highly transparency.transparent LED monitor with different materials and PCB design from traditional LED Screen to realize extraordinary transparency (more than 80%). it's the right choice for shopping window installation, customers can have an excellent visual impact on advertising, while not blocking the sector of view and sunlight.
Any Customized for specific projects. The Vstar transparent LED display are often customized consistent with the precise installation environment. for instance , the panel size are often customized to suit the glass wall frame of the mall . additionally , it are often customized into arcs and cylinders for the other irregular creative device
High brightness and good visual attraction. The VSTAR transparent LED display features a high brightness LED, which will be used for indoor or semi-outdoor installations. High brightness (above 6000nit) can effectively resist the reflection of glass, in order that excellent advertising content are often displayed on the monitor .
Easy operate and maintenance Vstar poster LED display uses magnetic module front-end service. When a module, receiver card, or power supply fails, it's very easy to take care of . the entire poster LED display system is integrated with control software, plug and play. The content of the advertisement are often uploaded and edited through the mobile APP, which is straightforward to use.
Customized Different dimensions .Vstar Poster LED display are often customized for specific projects. The width and height of the poster are often changed consistent with the module size. additionally , the poster also can be customized for the 90-degree floor to face on the bottom , or the rear support frame are often wont to tilt backward. It creates more choices for your choices.
Multiple control modes. The poster LED display are often configured as a stand-alone advertising player. If you've got quite one poster, you'll configure it to display an equivalent advertisement on each poster, or the whole LED display to display the advertisements
Round LOGO Display at the doorway is an important attribute of recent business. It depends on whether the potential buyers will come or not. a couple of years ago, this problem might be solved by buying ordinary light boxes. But progress has not stagnated, and on the idea of our modern VSTAR LED technology, general video logos are coming one after another. VSTAR's LED logo is significantly better than the sunshine box up terms of function and crowd pleasing .
You find that there many multipe installations like mounted on the wall, hanging up the ceiling and fixed everywhere. It also can be mounted on an easy support frame and covered with transparent plastic for safety.
Chapter 3: Installation of Vstar creative LED display
Vstar transparent LED displays have a spread of panel designs which will be utilized in a spread of various installations to supply excellent visual effects for various industries. Here is the way to install them
Vstar transparent LED displays have a variety of panel designs that can be used in a variety of different installations to provide excellent visual effects for different industries. Transparent LED display screen is widely used in the rental market and entertainment industry to create a strong visual enjoyment and attractive atmosphere for the audience.Suspension is the most common installation in these industries, with rugged die-cast aluminum and ultra-thin panels, and the Vstar transparent LED display is fixed to hold a suspension installation
Customized windows glass wall installation
Whether it's a medium-sized party or a large music tour, the Vstar transparent LED display meets your needs and ensures satisfactory output. Glass wall and window are the two most important transparent LED display devices in commercial advertisements.
In 2019, you can see many digital led display in shopping malls, airport, hotels, meeting room, library etc.
It can be showed brands and some important advertisement. This helps attract potential customers without affecting their shopping experience.
Floor standing installation
As a portable and easy-to-operate media display solution, digital poster LED display plays a more and more important role in displaying products in retail stores, clothing stores, enterprise exhibitions and The Vstar Poster LED display can be placed on the floor and the frame is integrated into the main body of the poster.
When using wall-mounted installation, the poster LED display screen can be placed at will, with a wide range of visual effects, which is very suitable for use in places.
Are you looking for trustworthy LED Display Supplier?