VSTAR Indoor fine pitch LED Display for Seats projects
Thank you very much for supporting VSTAR in this unprecedented period. I hope the quarantine time will end as soon as possible and everything will go well.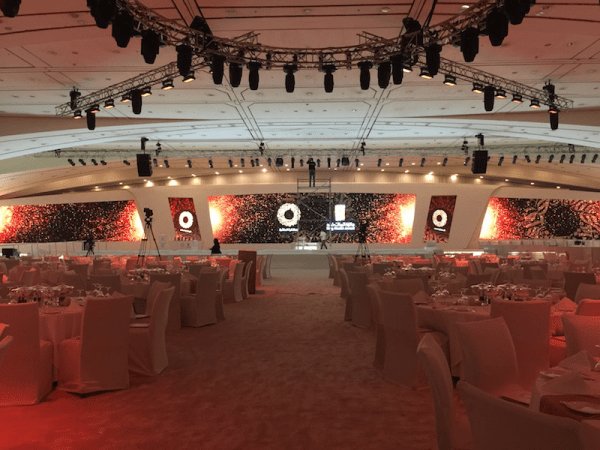 Full Color P1.87 LED Display shipment to Belgium
During COVID-19, we were getting the P1.87mm Indoor LED Display with highest resolution. Even though It's very difficult to delivery this order to our Belgium clients because of coronavirus, we have made big effort to delivery to our clients successful.
Transparent LED Display with P3.9mm Indoor Display for brand shop
As one of the top-rated products among all Vstar products ranges. It can be show shop's brand to attract more and more customers and share some latest promotions for client's clothes and shoes.
5 minute to install 6 pieces Poster LED Display in Canton Fair
The canton fair leader to asking VSTAR to provide innovation and popular LED Displays for this 2019 Canton Fair. They hope that we are always shows China's creativity and new Technology to foreign friends as increasing trade export sale number.
60SQM P6 outdoor rental LED Displays for FIFA FAN FEST
Recently, our US customer placed their fifth led displays order with Vstar for their FIFA FAN FEST project. We having been received highly comments on our P6mm led screens. That's all of their customers get wonderful satisfied on this project….
60 panels of P4.8mm installed at Largest shopping Mall in Thailand
In October, our regular customer purchased 60 panels of  Display with P4.8mm from VSTAR LED. Before that, they have ordered our flexible led curtains and led ball screen for other shopping mall projects….
200 pcs Vstar digital poster display ready for shipment to Germany
Half a month ago, VSRAE closed one deal with our Germany  customer for 200pcs P2.5mm Poster LED Display . total of these pieces install their different larger shopping malls. each brand shop have putted on this our digital led displays in front of their shop.
VSTAR 5m diameter Circle LED Display with creativity design in China
We have spent much more time to discussed with our clients on this project. And we have revised 32 program solutions on this case. At last, we get the final confirmation at our important meeting. 
P4.8mm Outdoor LED Video Wall as Fixed Application
In these days, we have sent out 24 square meters P4.8mm indoor led display for watch sport games at their entertainment occasions. they can be watch the video clearly. The most important is getting 100 scores comments from our clients.
P31.25mm Outdoor LED Mesh Screen installed in Germany
It's really great honor to work with the largest company in EU with high Quality and P31.25mm Flexible LED Screens with best features to facilitate you the best way possible.
Are you looking for trustworthy LED Display Supplier?