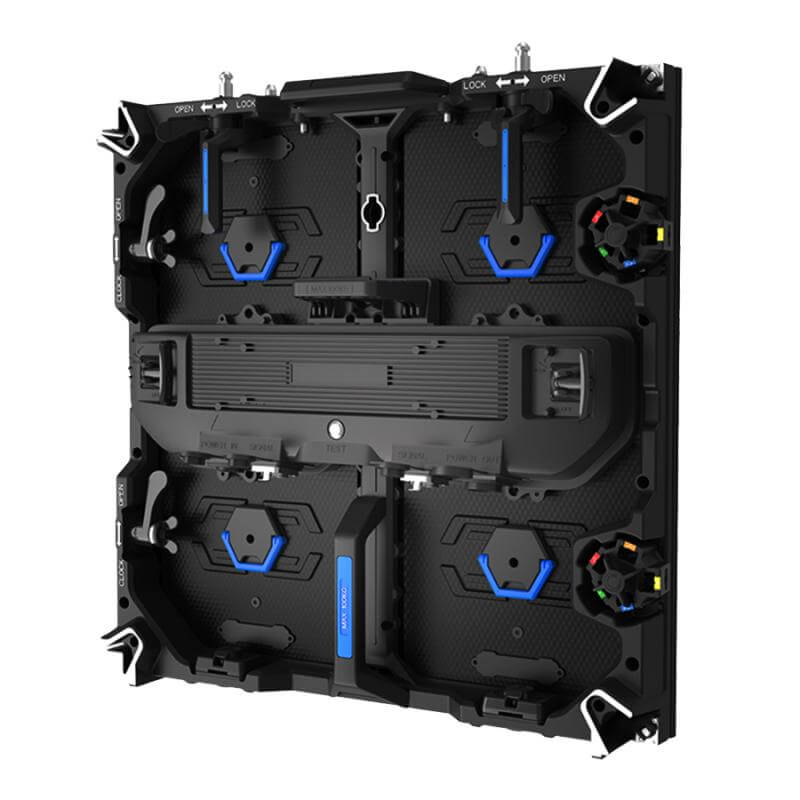 | Specifications | |
| --- | --- |
| Pixel Pitch (mm) | 1.25 / 1.56 / 1.66 / 1.92 |
| Brightness (nits) | >700 |
| Refresh Rate(Hz): | 2880-3840 |
| Application: | Indoor Fixed |
High refresh rate, great grey scale level
High contrast ratio and wide color gamut
Ultra-high CNC precision die-cast aluminum housing
Fully front installable & serviceable
Extremely wide viewing angle 160
Available in wall mounting and ground stacking installations
Detailed Information For Fine Pitch LED Display
LED packaging technology are developing very fast and its high-end direct installation market is growing faster than ever before, LED displays are on better Pitch with fine resolution display of 2K, 4K and probably 8K.
At present, Fine Pitch LED displays occupy a crucial position within the entire display industry, and are widely considered the simplest media solution for the normal market segments like meeting rooms, control rooms, board rooms and television studios, which were once dominated by LCD displays.
Below I share everything you need to know about Fine Pitch LED Displays, so go grab a cup of coffee, seat back and enjoy the read.
Chapter 1: What's Fine Pitch LED Display?
As of now, LED displays uses 3-in-1 patches for small-pitch, but many packaging companies are investing heavily in the development of a better medium to produce lower pixel spacing, soon the display industry will be on mini and micro pitch LED.
Chapter 2: What's differences between 4K and 1080P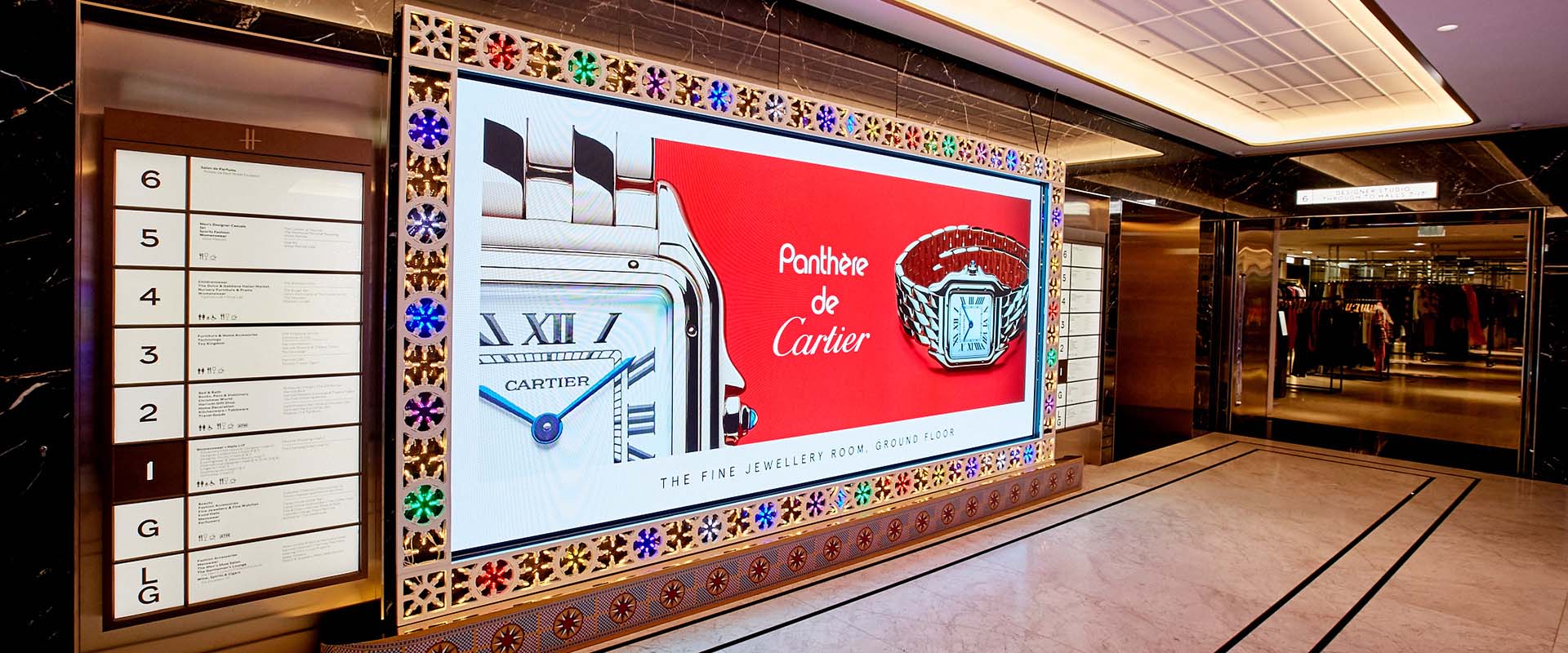 In digital video, the numbers of pixels displayed on a screen are called resolutions. If you are new to the display industry you ought to find out what 480p, 720p, 1080p, 2K and 4K are. These are the commonly used resolutions in video CDs, DVDs and early plasma televisions.
1080p is widely known as HD or full HD. This resolution is best for widescreen view with a facet ratio of 16:9. 2K resolutions are also fairly common resolution with small-spaced LED displays. Even though, vertical pixels are an equivalent to 1080p and horizontal pixels are almost close to that, however, these formats are usually referred to as different resolution formats.
4K is widely known as Ultra HD (UHD), well except in the movie industry, where it is referred to as the resolution of the 4096 x 2160 display. Currently, 4K TV occupies the larger market share, which results in the event of fine pitch LED monitor ( I mean, who doesn't want a display that will display more detailed and clearer video content).
Chapter 3: What's occasions use for pine Pixel LED Display?
Due to their great functional properties, they are best for control rooms and surveillance activity as they display the maximum amount of content possible.
This is why the narrow LED Display has overtaken the LCD TV wall and has taken the larger market share.
Apart from the plenty choices and possibilities that the fine pitch LED Screen brings to the market, Another thing is that the fine pitch LED display supports different installations, making plug and play very convenient. With the constant rate of innovation and technology growth, the continuous decline of production costs, LED display screens development will occupy large market share in the display industry.
TV studios are a key segment of the marketplace for small-spaced LED displays and due to their high demand for television equipment, TV studios are another area where narrow LED displays can beat other devices like LCD TV walls.
When used for broadcasting, the high refresh rate of the narrow LED display (up to 3840 Hz) ensures that it doesn't flicker ahead of the camera. It's the characteristics of high contrast (6000 16bit), high grayscale (Gray) and wide color gamut. It can reproduce realistic, clear and detailed images. Its seamless connection, excellent color uniformity and excellent visual enjoyment are unmatched by the LCD TV wall.
More importantly, narrow LED displays are still widely utilized in product launches, corporate showrooms, home theaters and high-end advertising campaigns.
Chapter 4:These are benefits fine pitch LED display
It's true, the fine pitch LED display represents the most recent advanced LED display technology, but do you know its main functions, the advantages it provides to your business? Here are 5 benefits of LED display you probably didn't know:
HDR stands for High Dynamic Range Imaging, which in today's current world is a "must-have" feature for televisions. It also can be used for fine pitch LED displays, so as to display an equivalent video content, monitors equipped with HDR technology can display more detailed and vivid picture quality.
HDR features a wider color gamut, precision and better contrast, so it can provide brighter highlights and a wider range of color details and to realize this extraordinary visual experience, fine pitch LED displays only require special controllers and receiver cards.
Vstar HD Fine pitch LED Display adopts jumper and no cable connection, which simplifies wiring and reduces failure rate. Just one cord and data cable is needed for every column. The installation speed is fast and therefore the appearance of the entire screen is neat
Wall mount is now the most common installation method of fine pitch LED Displays, which makes the screen look smooth and straightforward. Vstar HD smallest LED display supports full front installation, reliable wall installation and space saving. In terms of maintenance, all modules, receiver cards and power supplies of the Vstar fine pitch LED display are often maintained from the front. When any failure occurs, maintenance is often fast and easy.
Compared to most other visual devices, the HD LED displays have the very best stability. Not only that they are the best practical solutions for extreme cases like power shortage and signal failure.
Stability is critical to any display product, and it's more important than any function, capability, or visual performance. There are not any perfect products in any industry, so the way to improve the steadiness of LED display and reduce the failure rate is another topic.
Vstar smallest pitch LED display supports signal and power dual backup, that is, when the receiver card and power supply fail, the backup starts to function immediately. You cannot even see any stops or flashes on the display. This is often a really necessary option when employing a monitor on some vital occasions.
The most common installation of fine pitch LED displays is floor stacking and wall mounting. But it varies from project to project. For wall mount, the smallest pitch LED displays are going to be installed. Here are the installation steps:
Pre-installed frame: Vstar details from the LED Display weight is ultra-light, the panel is smooth, only an easy border can accommodate the whole screen.
Panel frame installation:first, you would like to get rid of the module from the corner of the panel. Then the panel frame is installed on the structural frame and therefore the wiring is administered .
Module installation: after wiring, you just put the module back in situ . you'll then configure the screen and make it available at any time
Another major installation of fine pitch LED displays is ground support or floor stacking. additionally, it are often integrated with a special support frame to be used as LED TVs for home theatre or other purposes. the subsequent are the matters that ought to be paid attention to when installing as a stack on the bottom.
The fine pitch LED displaycan't be installed directly on the bottom. it'll sit on a frame that must be perfectly flat. Otherwise, the gap will emerge. Therefore, the installation process requires an excellent deal of attention and patience. you'll got to do tons of alignment to avoid gaps and ensure final visual performance.
Our fine pitch LED display use magnetic modules and special tools for maintenance. But care must be taken when handling modules. Any carelessness can damage LED and PCB boards. For maintenance work, the upkeep of fault LED requires higher professional equipment and skills. Any improper operation can cause more serious problems. Therefore, we recommend that the defective modules be sent back to the factory for maintenance.
Are you looking for trustworthy LED Display Supplier?