So far, the thousands of LED Display manufacturers and trading companies in China. But 96% of customers satisfied with VSTAR LED Screen and Services.
VSTAR is proud to develop custom LED display solutions for each and every customer while also providing top-tier customer support throughout the entire experience. It's a very sophisticated market and we are positioned as a quality vendor that's why we present only the best solution. We do not mind if we do not work with big projects and we're also can accept small projects.
How to make successful transparent LED Screen Projects?
Let's talk about our P10mm transparent LED Screen 2 sets 4mx3m (total 24sqm) project in NRB Bank, Bangladesh.   When I heard that they're very fresh on transparent led display and didn't know to install and make configuration. We booked the air-ticket and get to the company. Please check the below picture for the first time meeting with the CEO of NRB bank.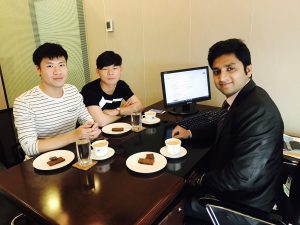 He is very kind and enthusiastic, Also he has another job for localhost, he is popular with many people in the local place. After 30 minutes break, we will start to work on installing our transparent led display.
Firstly, we test each LED panel from the flight case package. It's can be saving much time during the installation. Secondly,we will set up on the wall with 2 people. please check the below images:
After installation, please check below our transparent glass window led screens images: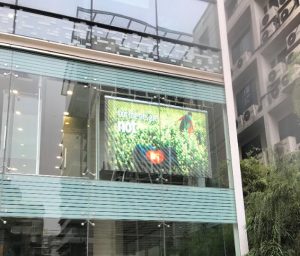 Our client was really happy with our led display quality and professional technology in making a good configuration on Novastar software for the whole video.
VSTAR Transparent LED Screens offer an effective and striking alternative to big format LED Screens. The image on the screen is created by programming LEDs to work together, and by displaying the relevant pixel color on the mapped LEDs, the lights come together to create an image. This effect is especially powerful when integrated into a glass facade, allowing designers to offer a screen solution for retail buildings with a focus on glass architecture without detracting from the overall design.
Transparent LED display is an innovative technology allowing you to turn your window into a digital billboard, suitable for advertising all products and services. The integrated LED lamps are almost invisible from the outside of the building, thus making no difference to its appearance. This type of digital signage provides 80% transparency which enables you to still be able to look through the glass window.
Advantages:
80% transparency, backside visible. Light-weight, individually removable and replaceable. Quick & easy installation. Fast lock installation design, can fix and remove the screen quickly and easily. Nice appearance. All power supplies and receiving cards are built into the panel, and cables can easily be connected. Suitable for the shopping mall, hotels, 4S store, media facade, and other occasions.
After doing that, our client would bring us to another large media facade project for installing the transparent led display.  we were driving 12hours to reach there and measure the spot project size.
This project total for 3688㎡for inside installation and see the video from outside, they've divided 12 parts into a different area and still using Pixel pitch 10mm on this Hospital project. the brightness should be meet at least 6000nits in the local environment.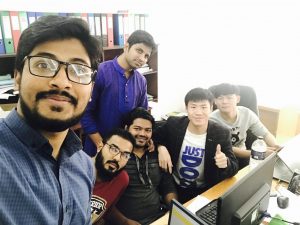 That's why 96% of customers prefer working with VStar LED.
Anyway, please feel free to share your detailed project information with us. we will make detail project solutions and quotation for the project once received your information (such as sizes, brightness required, installation way, etc.)
We always provide a 7/24/365 service here. Welcome to inquiry us. thanks in advance.